WHITE PEONY
A sweet and delicate tea made from the youngest tea leaves
$19.99 1oz of tea makes 12 cups Size Guide
A delicate tea with notes of roasted chestnut and cocoa. A slightly vegetal flavor with a finish of fresh gardenias.

The Best Guarantee in the Business

No matter how many pictures, reviews and descriptions you look at, we know that it is hard to really know if a tea is going to be tasty. With our "Pay It Forward" guarantee you no longer have to worry! If, for any reason, you decide that you do not like any of our teas, we will refund 100% of your money and you don't even have to return the loose tea. This means no shipping labels, trips to the post office and no risk in buying our teas!

Low Caffeine

Bring fresh, filtered water to 180° F Pour over your tea leaves in a teapot (1 spoonful of tea per serving) Steep 2 minutes Stir, strain and enjoy!

No Harmful
Chemicals... Period
---
Organic is just the beginning. We investigate each tea to ensure purity
No Chemically Treated Teabags
---
All teabags contrain plastic. That's why we refuse to use them

No GMOs or Modified Ingredients
---
We never use GMO's, irradiation,or synthetic preservatives

No "Natural" or Artificial Flavors
---
We only use real ingredients. Not chemical filled flavorings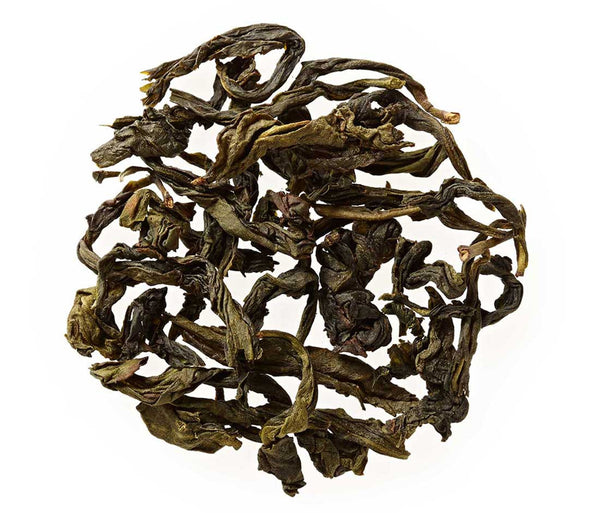 Coconut Pouchong
$5.99
Our Pouchong is grown in the Fujian Province, just outside of the Wuyi Mountains. The farm is located on sunbaked land that is mostly mountainous and is traditionally described to be "Eight parts mountain, one part water, and one part farmland." That's how we get a tea leaf with...
---
Dragon Well
$4.99
Our Dragon Well is grown and hand plucked in Zhejiang Province, China, before the mid-April rainy season. The tea is then sent to a special area in Hangzhou that specializes in roasting and drying Dragon Well teas. The leaves are hand roasted in giant woks giving them their characteristic...
---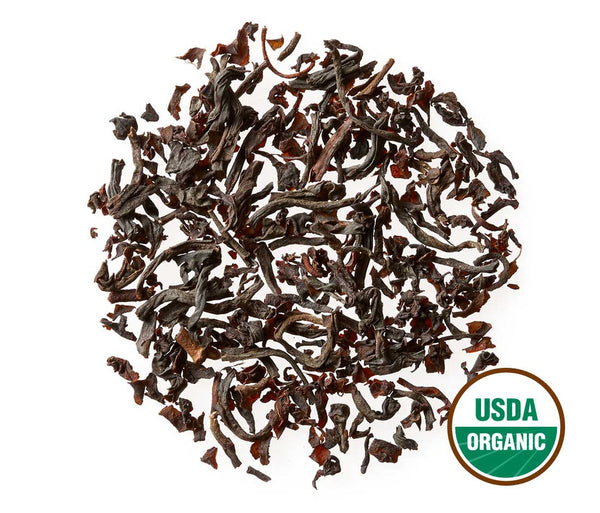 English Breakfast Tea
$4.29
This blend starts with three distinct Indian teas. First, we chose an Assam tea that borders the Brahmaputra River. This particular farm is especially affected by the monsoon season where the temperature rises to over 100 degrees, which creates a greenhouse effect that brings out the famous malty, full-bodied...
---
Golden Monkey
$5.99
Golden Monkey tea is grown in the coastal region of China's Fujian Province. This area is known for producing white teas, specifically Silver Needles. In the 1990's, tea sales were low so clever farmers decided to turn their prized Silver Needles into a black tea. 
Having experience growing Silver...
---
Loose Tea Serving Size Guide
Here is a quick guide to how many cups of brewed tea each of our serving sizes makes.
1oz Bulk - 12 cups of brewed tea
1/2lb - 91 cups of brewed tea
1lb - 182 cups of brewed tea
If you would like to know more about how we came up with these calculations plus how to figure out cost per serving check out this article.