---
Enjoy the only tea with no pesticides, no GMOs, no chemically treated teabags and no "natural" or artificial flavors.
Detox
$3.99
These six organic herbs have been used historically in Ayurvedic and Eastern medicine for years. Here is a quick rundown on each herb:
Chinese Ginger has a long history of treating nausea, loss of appetite, motion sickness, and inflammation.

American Peppermint has been shown...

---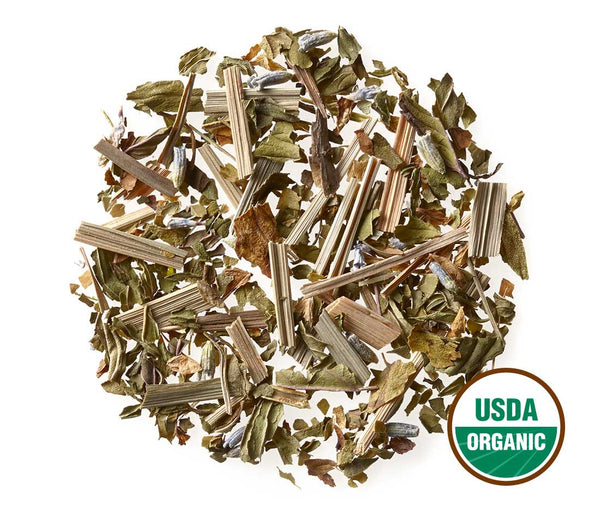 Mint Medley
$3.99
Both our peppermint and spearmint come from Oregon and Washington. This region has become popular for their fantastic mint due to the dry desert climate which enhances the flavor and discourages some of the problems humid climates cause the plants. The mint leaves are harvested in July and are...
---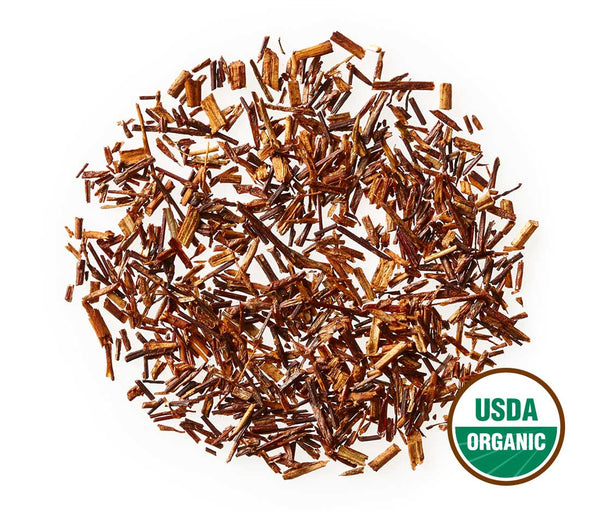 Organic Rooibos
$3.49
Our Rooibos is grown in the mountainous region of Cederberg, South Africa. The leaves are harvested during the peak of summer into early fall. In the morning, the farmers will hand cut the rooibos branches and send them to be processed. While being processed, the branches are sprinkled with...
---
Loose Tea Serving Size Guide
Here is a quick guide to how many cups of brewed tea each of our serving sizes makes.
1oz Bulk - 12 cups of brewed tea
1/2lb - 91 cups of brewed tea
1lb - 182 cups of brewed tea
If you would like to know more about how we came up with these calculations plus how to figure out cost per serving check out this article.