---
Enjoy the only tea with no pesticides, no GMOs, no chemically treated teabags and no "natural" or artificial flavors.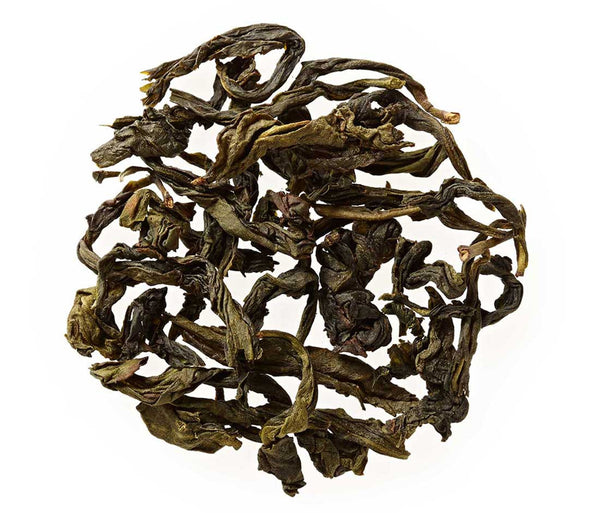 Coconut Pouchong
$5.99
Our Pouchong is grown in the Fujian Province, just outside of the Wuyi Mountains. The farm is located on sunbaked land that is mostly mountainous and is traditionally described to be "Eight parts mountain, one part water, and one part farmland." That's how we get a tea leaf with...
---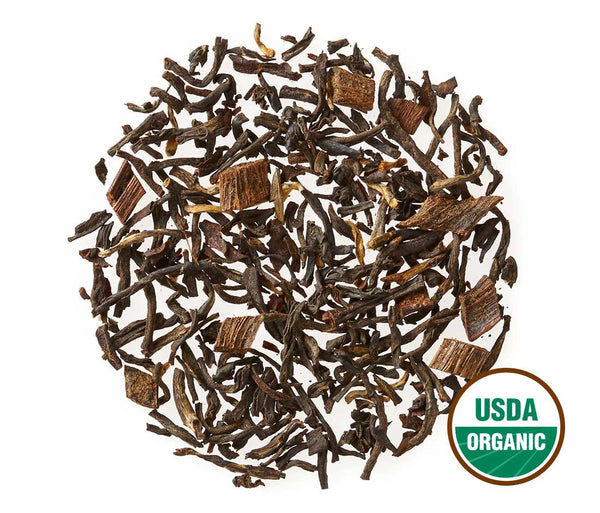 Madagascar Vanilla
$3.99
We use a Yunnan as the Black Tea base for Madagascar due to the fact it compliments that natural creaminess of the vanilla bean perfectly. This particular Yunnan is from the high mountains of Zhenyuan in the Simao Prefecture, China. These mountains provide a thick mist that condenses the...
---
Masala Chai
$3.75
One of the keys to a good Masala Chai is to have a strong tea base. That is why we chose a small cut leaf from the Doomni Farm in the Baksa District of Assam, India. This particular Assam is grown along the Brahmaputra River and has a pronounced,...
---
Moroccan Mint
$3.99
Our gunpowder tea comes from the Zhejiang Province in China. The leaves are plucked in late summer allowing them to mature in flavor and give it its characteristic smoky flavor. The leaves are fired for an extended period of time in a hot oven until they become dark green...
---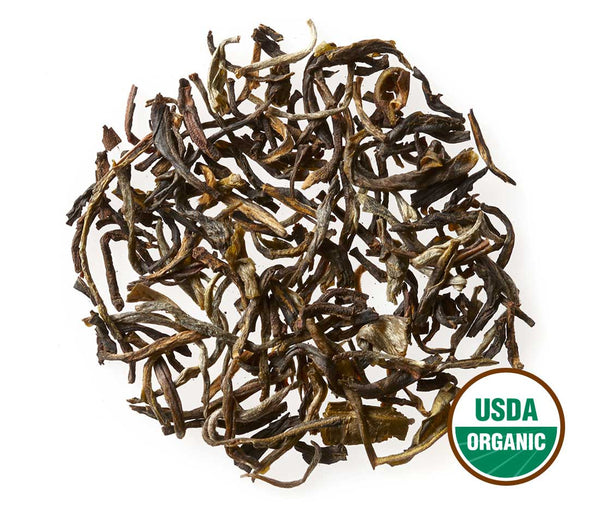 Vanilla Jasmine
$3.99
This tea is pretty simple. We combine bourbon vanilla beans from Madagascar with handcrafted jasmine tea from China. The bourbon vanilla bean is the most popular variety in the world. The flavor actually has nothing to do with bourbon. It was named so because it is grown on Bourbon...
---
Vanilla Mint
$3.99
Our Vanilla Mint is a combination of real vanilla bean, vibrant mint leaves, Chinese Yunnan black tea and Chinese green gunpowder tea. The vanilla bean we chose for this blend was a bourbon vanilla out of Madagascar, a large island off the coast of Africa. Our spearmint comes from...
---
Loose Tea Serving Size Guide
Here is a quick guide to how many cups of brewed tea each of our serving sizes makes.
1oz Bulk - 12 cups of brewed tea
1/2lb - 91 cups of brewed tea
1lb - 182 cups of brewed tea
If you would like to know more about how we came up with these calculations plus how to figure out cost per serving check out this article.