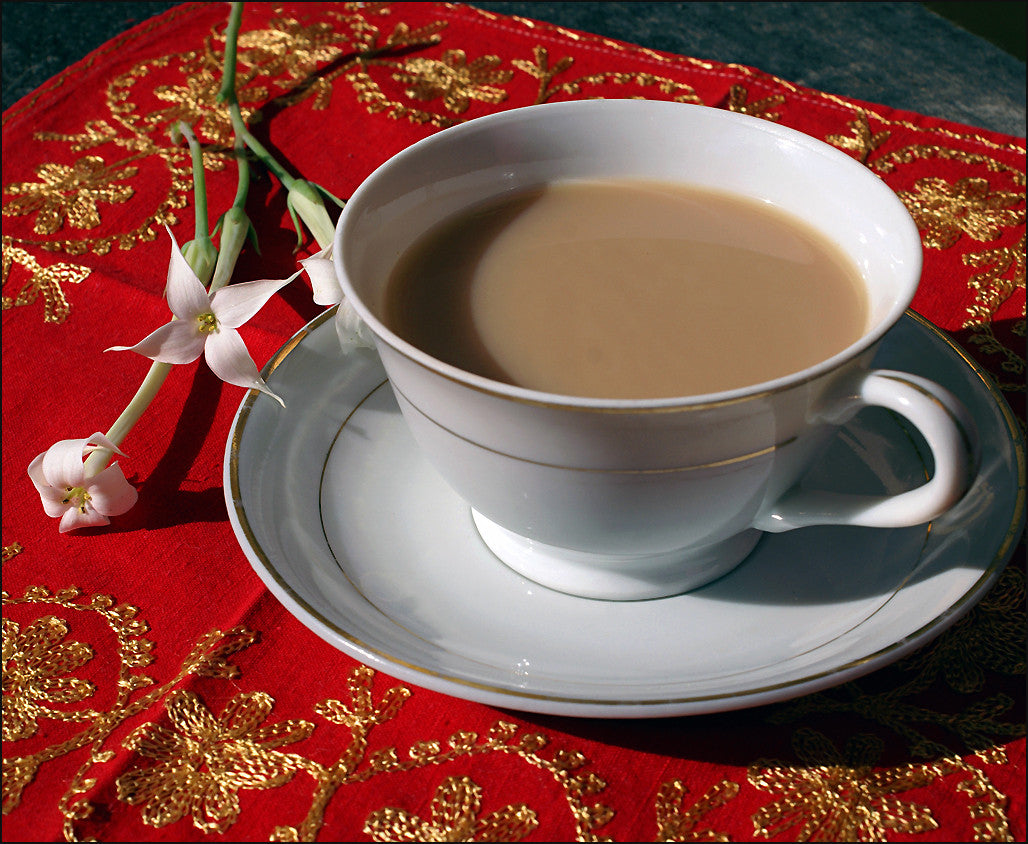 Oh boy, the big day is coming up. Football, food, family… did I say food? Thanksgiving is wonderful to just hang out, that is until after dessert when we are all so full we feel like we want to burst. Luckily, there is a cure for the post Thanksgiving feast – Pu-erh.
Pu-erh has been used by the Chinese for years to help overeating discomfort, which is why I am sharing one of my favorite homemade Chai recipes that will help relax your belly and make you feel like a normal person again. To top it off, it is delicious enough to drink as a 2nd dessert!  However, if you would like to spend your time with family and loved ones, try our Pu-erh Chai.  
What you need
2 scoops of Pu-erh (or 1 toucha cake)

5 cardamom pods

15 peppercorns

1 stick cinnamon

5 cloves

2 cups filtered water

2% milk

sugar (optional)    
What to do
Pulse the spices in a spice grinder. Don't go overboard and make a spice dust.

Add the spices and tea to 2 cups boiling water

Boil for 5 minutes

Add milk and bring back to a simmer (do not let boil)

Turn off the heat and let simmer for an additional 5 minutes

Strain and add a teaspoon of sugar and serve!  
photo:http://www.flickr.com/photos/uteart/3206781456
Leave a comment
Comments will be approved before showing up.